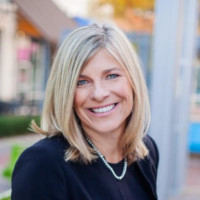 Lisa is passionate about empowering and expanding the presence of women in technology. She enjoys and seeks out the opportunities to meet, work with, encourage and mentor women in tech. She serves on the board of directors for Carolina Women in Technology (CWIT) and is active in the CATC WISE program.
As an "early adopter", she graduated from the State University of NY at Buffalo with a B.S. in Computer Science and later earned her M.S. in Computer Engineering. Upon graduating, she worked at AT&T Bell Laboratories for over 10 years as a developer, engineer and systems architect. The last 2 decades she has enjoyed a career as a technology consultant, senior leader, builder of teams, coach and technology sales executive.
She has 3 sons and when she is not travelling to visit them, she enjoys skiing, mountain biking, white water kayaking, hiking, golfing and watching lacrosse, basketball and football games.